Stand-Alone House Zdena
A two-storey house with a half-gable roof. A luxurious and spacious wooden house for a multi-member family. A kitchen, a kitchenette, and a living room with access to the terrace form a compact living complex. A big plus of this superb wooden house is that it has a lot of storage space. The house is very versatile and suitable for individual adjustment according to one's own ideas.
Floor Plan
Standards of Houses
More Here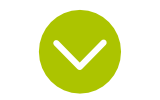 Standards of Constructions of Our Houses
Find out what the house we'll build for you will feature.