Layouts
4+kitchen area+garage
Stand-Alone House Tereza
A two-story house with a gable roof. The ingeniously solved interior offers a wide range of storage space and spacious rooms. There is a kitchen on the ground floor with a dining area and a living room from which there is access to the terrace. Next, there is a separate room, a bathroom, and a separate toilet. In the area under the staircase it is possible to build a larder and on the first floor a second bathroom.
Floor Plan
Standards of Houses
More Here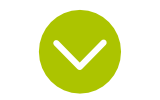 Standards of Constructions of Our Houses
Find out what the house we'll build for you will feature.