Stand-Alone House Petr
A single-storey house with a hipped roof for larger building plots. It offers generous inner space and many practical solutions. A separate kitchen with a dinette, a corridor with a large storage room, a separate toilet, a study, a large living room that opens onto the terrace, a large bedroom, and a children's room. All that in one compact house.
Floor Plan
Standards of Houses
More Here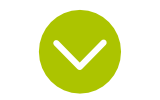 Standards of Constructions of Our Houses
Find out what the house we'll build for you will feature.