Stand-Alone House Pedro C
Layouts
5 rooms+kitchen area+covered +parking
Stand-Alone House Pedro C
A two-storey house with a gable roof, suitable for smaller building plots. It offers spacious five-room living with a high usability value on a small ground area. An advantage is a large attic. Others are the embedding of bathrooms into the ground floor and first floor, the storage space in the kitchen, and free access from the living room to the garden which directly invites you to build a terrace.
Floor Plan
Standards of Houses
More Here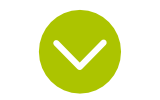 Standards of Constructions of Our Houses
Find out what the house we'll build for you will feature.