Stand-Alone House Pedro A
Stand-Alone House Pedro A
A two-storey house with a gable roof, suitable for narrower building plots. It is possible to build it as a pair of semi-detached houses. It attracts those who count on space and comfort. It is greatly appreciated for its practical arrangement and the variability of its interior. The house offers a separate kitchen, including a dining area. Each room has its own style and atmosphere.
Floor Plan
Standards of Houses
More Here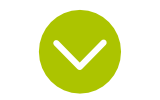 Standards of Constructions of Our Houses
Find out what the house we'll build for you will feature.