Layouts
growing house (2 stages)
Stand-Alone House Pavel
A growing two-storey house with a flat roof. The main advantage of this modern wooden building is the possibility of growth according to the size of the house. In the first stage you will have a spacious house with three rooms and a kitchen area at your disposal, while in the second stage you can connect another room with a separate cloakroom and a garage to the wooden house.
Floor Plan
Standards of Houses
More Here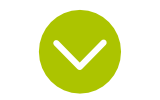 Standards of Constructions of Our Houses
Find out what the house we'll build for you will feature.