Stand-Alone House Marcela
Layouts
5 rooms+kitchen area+garage
Stand-Alone House Marcela
A two-storey house with a gable roof. It offers five spacious rooms for comfort and convenience. The kitchenette is equipped with an adjoining utility room, which housekeepers will appreciate. A bathroom is located on each floor. The garage is situated next to the house.
Floor Plan
Standards of Houses
More Here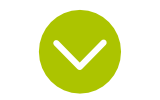 Standards of Constructions of Our Houses
Find out what the house we'll build for you will feature.