Layouts
growing house (3 stages)
Stand-Alone House Lenka
A growing house with a hipped roof. One of the most interesting projects – a house that grows along with you and your requirements for living. The construction can be divided into three stages, and it is up to you how quickly you progress from one to the next.
Floor Plan
Standards of Houses
More Here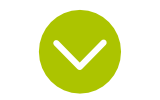 Standards of Constructions of Our Houses
Find out what the house we'll build for you will feature.