Layouts
4 rooms+kitchen area
Stand-Alone House Jitka
A single-storey house with a hipped roof. The modern arrangement of the interior catches attention at first sight with its interesting combination of a kitchenette with a living room, which enables constant contact between the people moving around both parts of the house. The way the ground plan is divided up satisfies all the living requirements of a family of four.
Floor Plan
Standards of Houses
More Here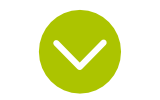 Standards of Constructions of Our Houses
Find out what the house we'll build for you will feature.