Stand-Alone House Iva
A two-storey house with a gable roof. An economical choice for regular living for a family of three or four. Suitable as a weekend house or comfortable living for the elderly with rooms for guests or hobby rooms. It offers great usability of the house in the minimum building space. The separate cloakroom with an entrance to the main bedroom is a great favourite.
Floor Plan
Standards of Houses
More Here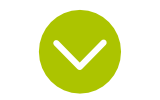 Standards of Constructions of Our Houses
Find out what the house we'll build for you will feature.