Layouts
4+kitchen area+garage
Stand-Alone House Hana
A single-storey house with a hipped roof. An ideal solution for those who like a lot of space around them. The arrangement of the wooden house provides not only enough spacious rooms, but also storage space for things. Thanks to the use of every bit of this house there is a greatly appreciated pantry in the kitchen. Another advantage is a spacious garage with its own entrance.
Floor Plan
Standards of Houses
More Here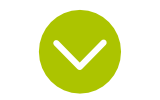 Standards of Constructions of Our Houses
Find out what the house we'll build for you will feature.