Stand-Alone House Bára
A single-storey house with a gable roof. Spatially and functionally designed with living space of a satisfactory size. It offers two children's rooms, a bedroom, a living room, and a separate kitchen. The kitchen and dining room are arranged in such a way that on the one hand they are separate, while on the other a person working in the kitchen does not lose contact with the people in the living room.
Floor Plan
Standards of Houses
More Here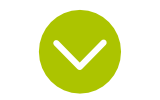 Standards of Constructions of Our Houses
Find out what the house we'll build for you will feature.